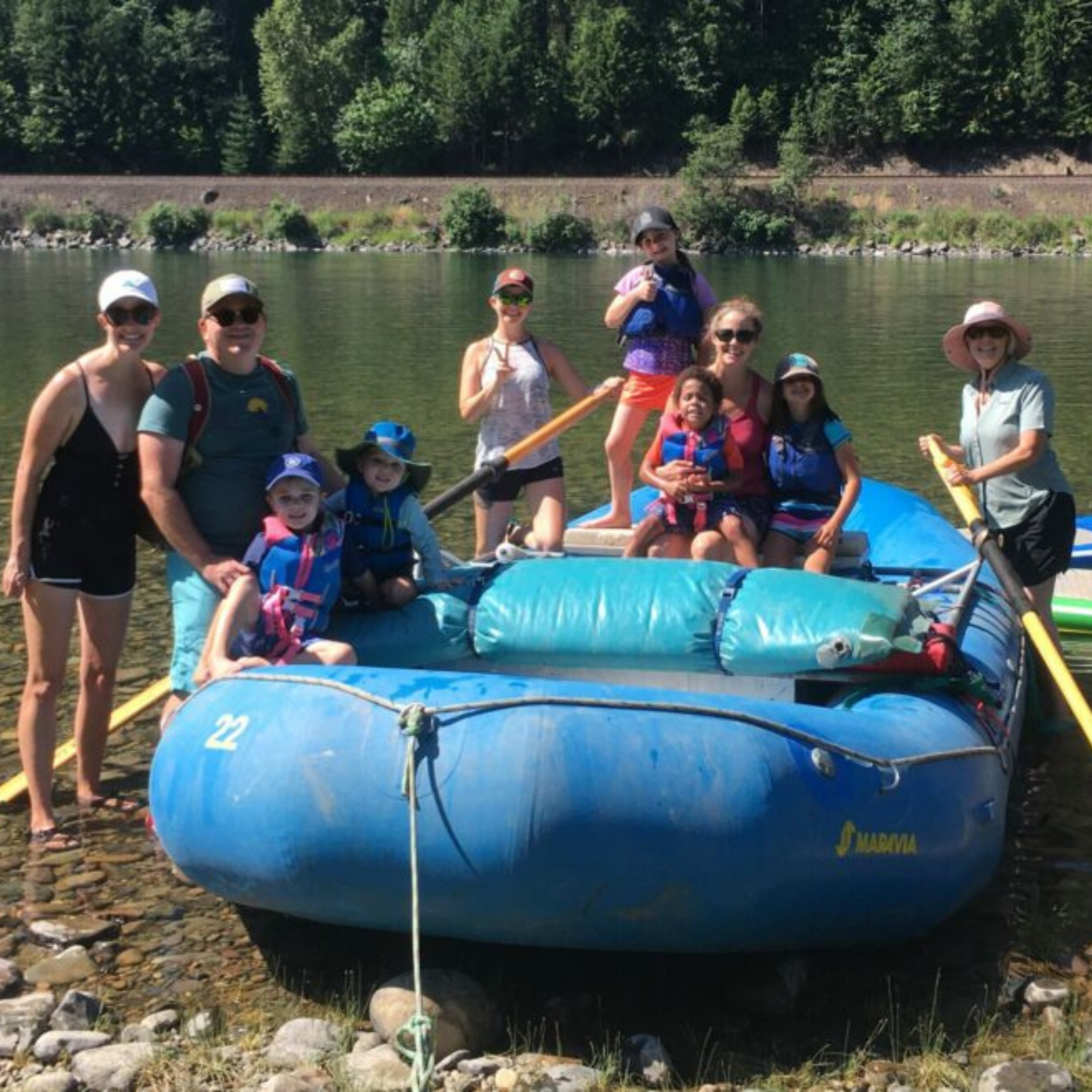 Float Trips
Enjoy a relaxing float on the scenic Kootenai River. Experience gorgeous views, wildlife, and leave the crowds at home!

CLICK TO BOOK NOW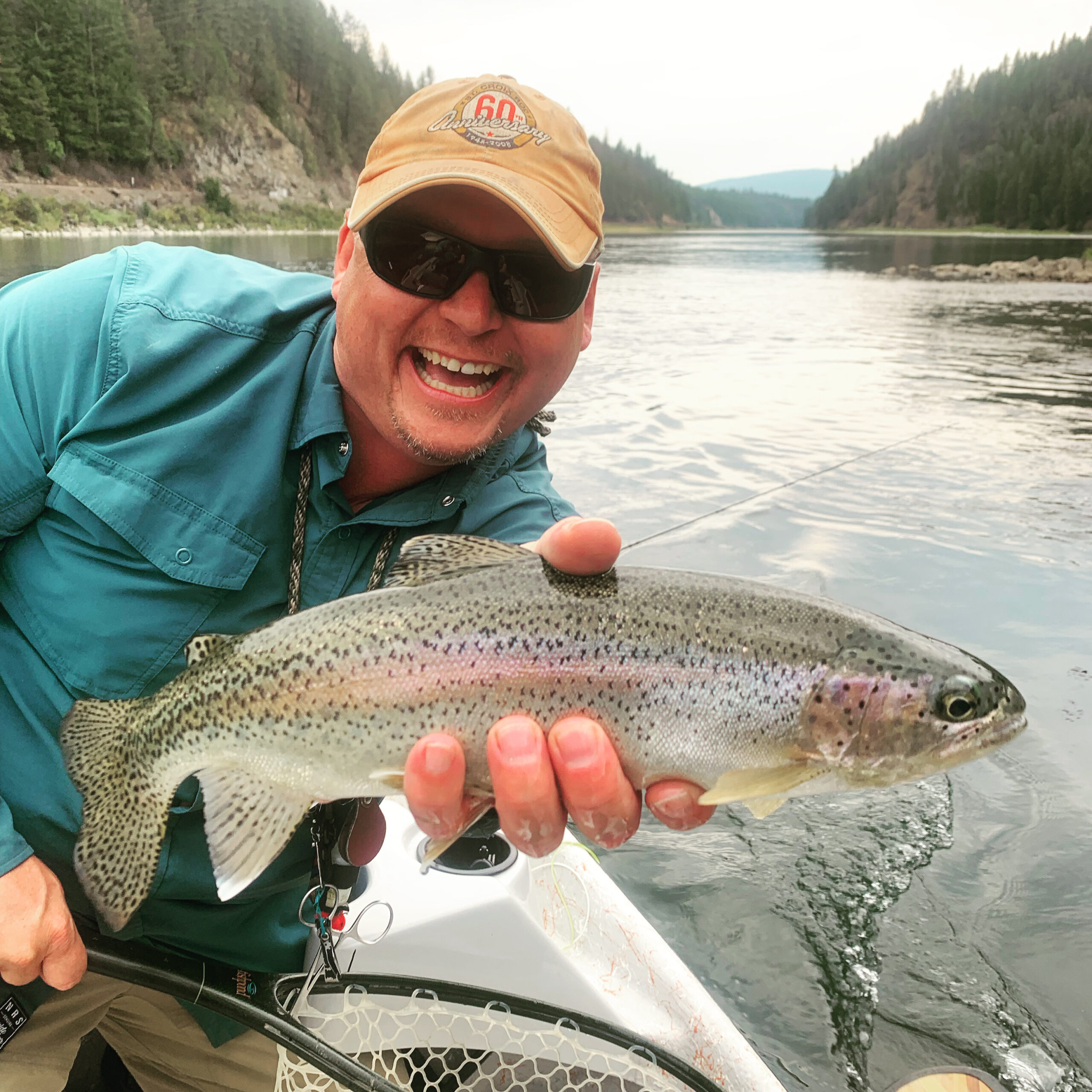 Fly FishingTrips
Check out our expert guided fly fishing trips! The Kootenai River is a hidden gem for fishermen in North Idaho and is a classic dry fly fishery.
CLICK TO BOOK NOW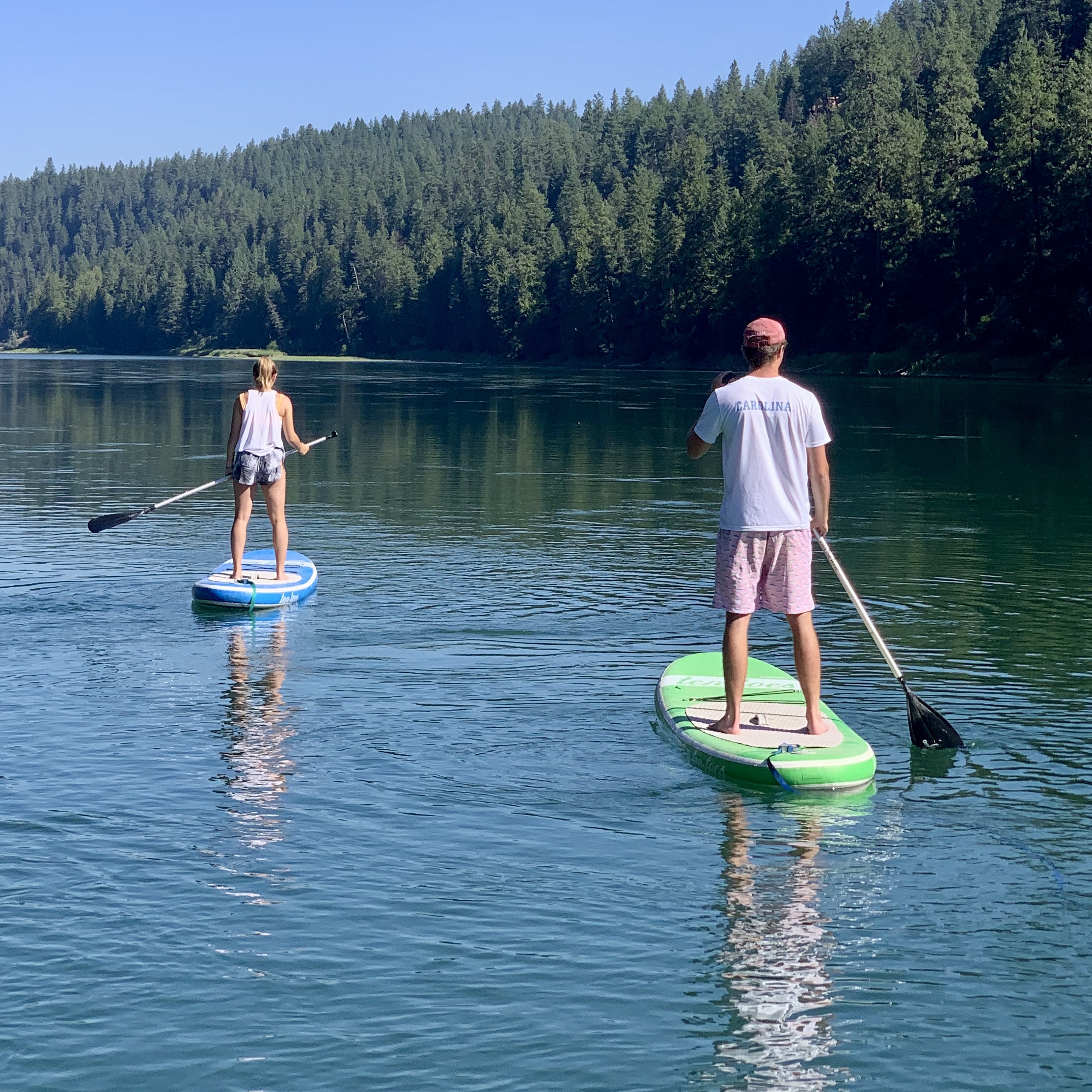 Paddle Board Trips
Grab your family or some friends for a paddle board adventure through gorgeous Idaho. Experience gorgeous views, wildlife, and leave the crowds at home!
CLICK TO BOOK NOW
No matter what your interest is on the river, we have a trip for you. The beautiful Kootenai River allows for premier fishing, relaxing floats, and overall gorgeous nature exposure! My wife gave me a drift boat fly fishing excursion as a Christmas present. Aaron handled the booking for us and his communication was superb. Our guide, Noah, was at the designated meet-up location on time and greeted us enthusiastically. Our trip took place in the fall after Noah had already done something like 90 trips throughout the summer months. In spite of that, he treated us with no sign of end-of-season burnout whatsoever. We had a blast! Noah coached both of us all along the 13-mile route. He put that boat right where we needed to be. We caught a bunch of fish and we enjoyed a delicious lunch that Noah packed for us. All in all it was a very memorable day.
Annette Lareva
2021-09-21
Enjoyed an awesome day on the river. Our guide, Noah was fabulous. He really knows the river and how to catch fish. With his assistance we caught lots of fish. It was a great day filled with laughter, instruction and beautiful scenery. Definitely recommend a day on the river with Noah.
My wife and I had an awesome time floating the Kootenai with Aaron! He was very knowledgeable and extremely patient with us as beginner flyfishers. We had an absolute blast and fought and caught some great fish! Thanks Aaron!
Fantastic trip with Aaron who really knows the river, does everything possible to provide a great experience and is an all around great guy. We had a GREAT time. So impressed.
Vicki Peterman
2021-08-12
We went on a fishing trip today with Noah and Natty. They were the best guides! They provided everything poles, lures, the boat and the best instruction. They were so knowledgeable about everything fly fishing and the river. They also had a wonderful lunch for us that we ate at waters edge. I would recommend this company to anyone who would like a beautiful fishing adventure on the river.
Spent the day yesterday with Erin fly fishing the Kootenai River. I had never fly fished and I had a great experience! Erin is a fantastic teacher who had great patience with me. While my partner landed several large trout, I had some exciting hits but was unable to get any in the boat. It didn't matter as I thoroughly enjoyed the day. Don't hesitate to call Erin and book him for your guide. He is incredibly knowledgeable about fly fishing the Kootenai!
I made a float trip with guide Noah. Young man with lots of savvy. He understands the river dynamics and we brought lots of fish to net.Thank you Long Drift Outfitters.
What an experience! Aaron took me and my father on a trip on the Kootenay river. Awesome sights, proper gear, expert advice, and not to mention a great guy. Thanks for an awesome day!
Awesome Trip! My wife and I are extremely happy with our experience. Aaron is very knowledgeable about fly fishing, compassionate about nature, and fun to be around. He is very adept about the outdoors and shows his guests the best of the Kootenai River. We will be back!