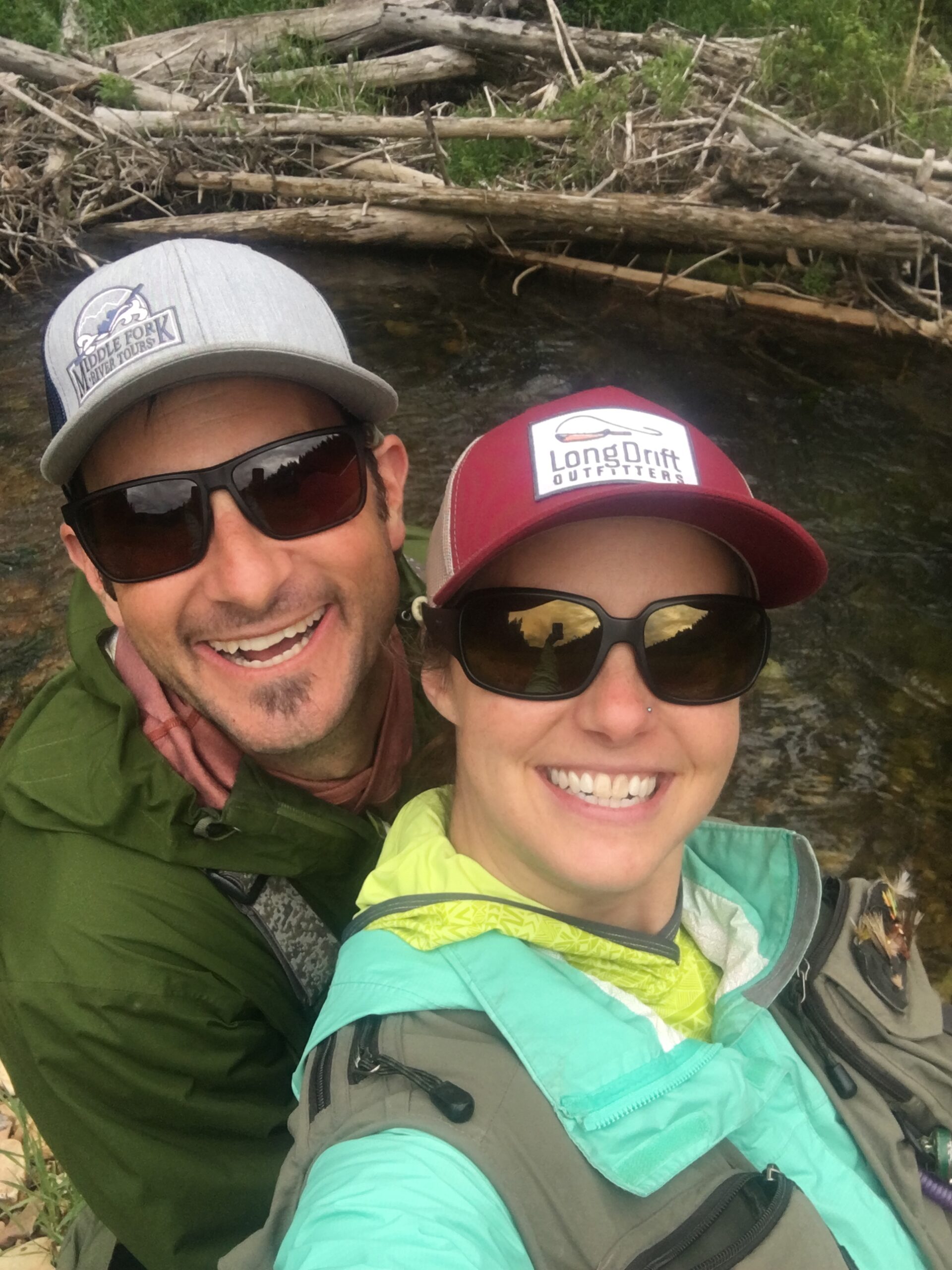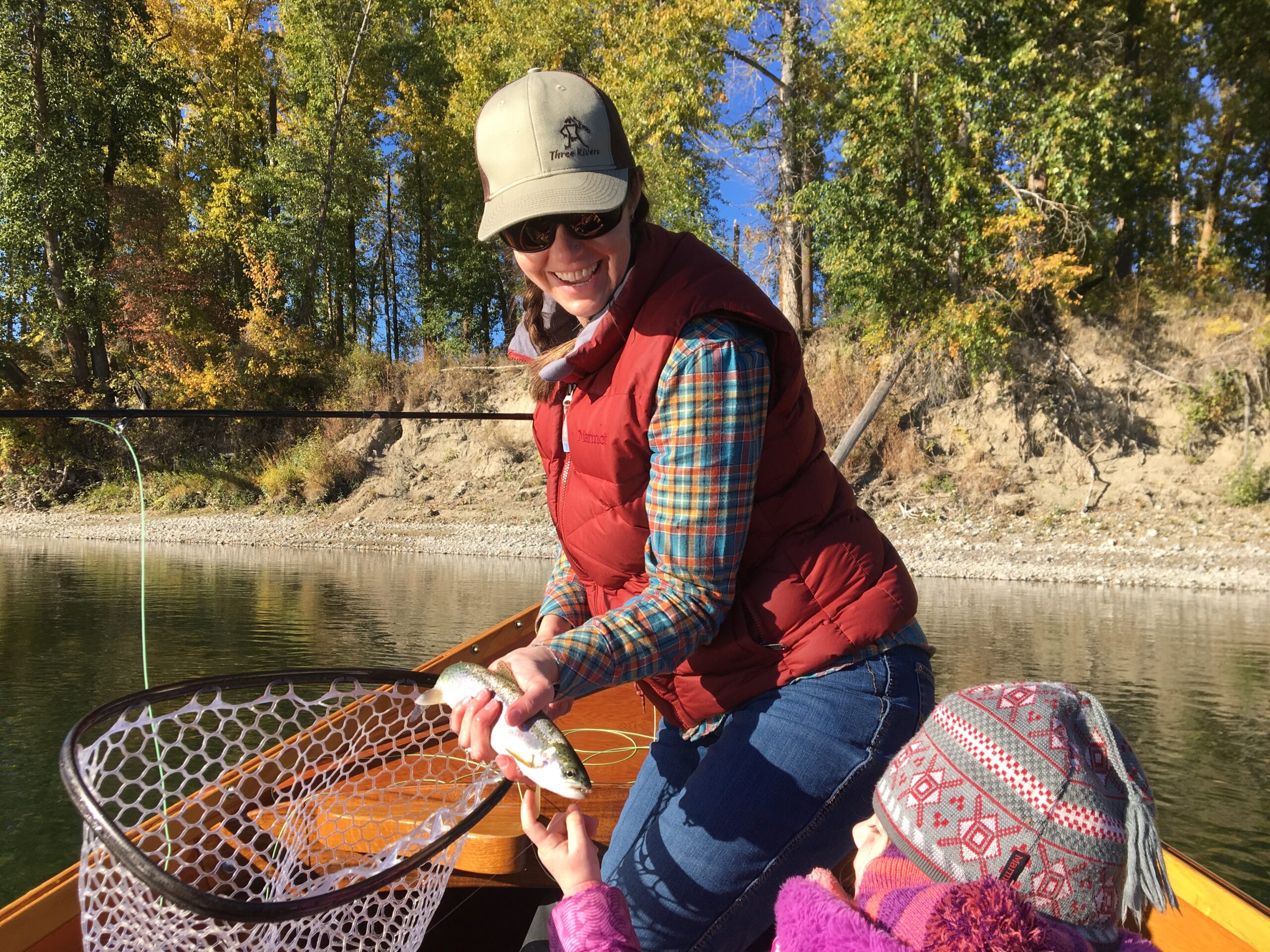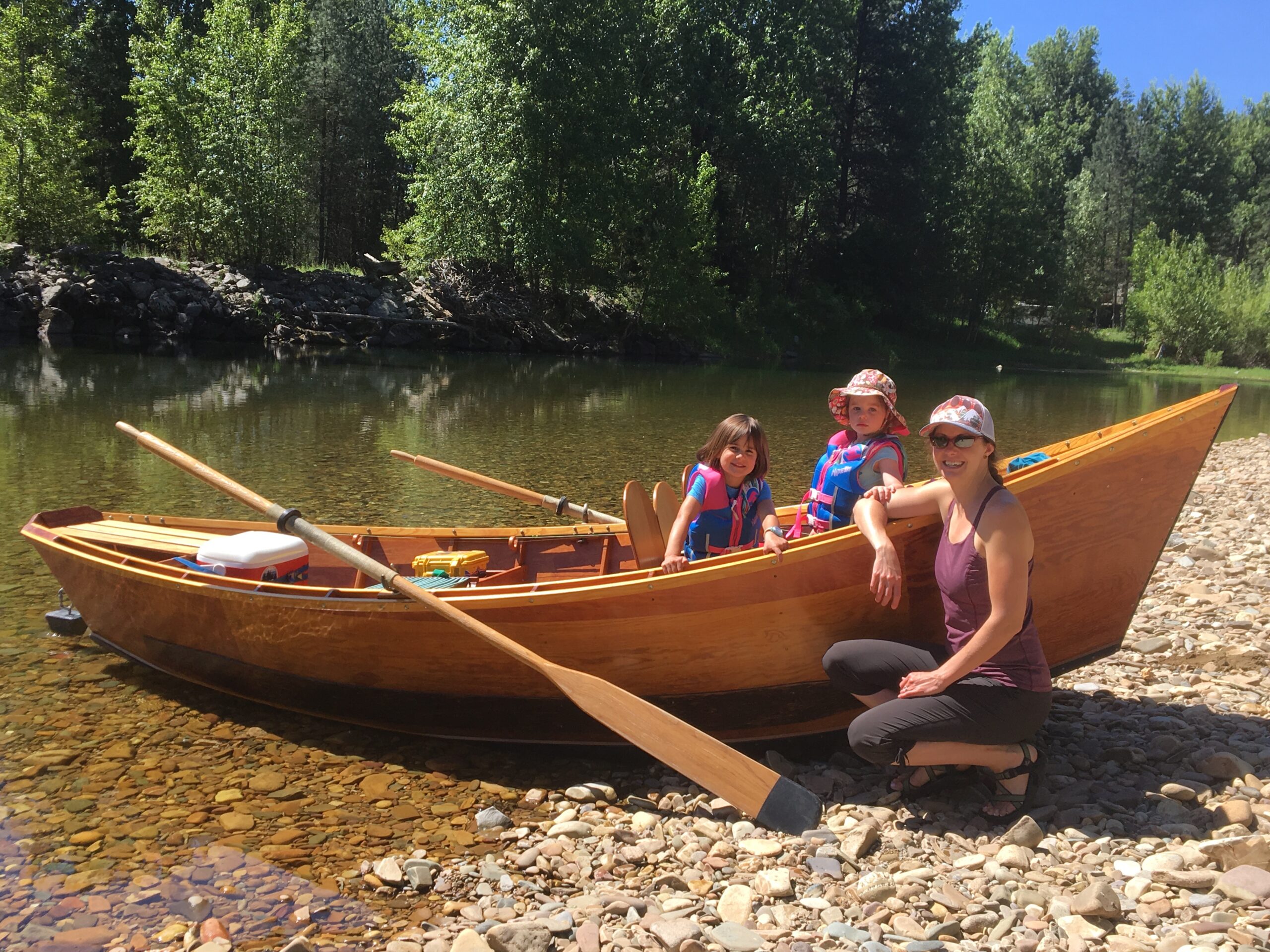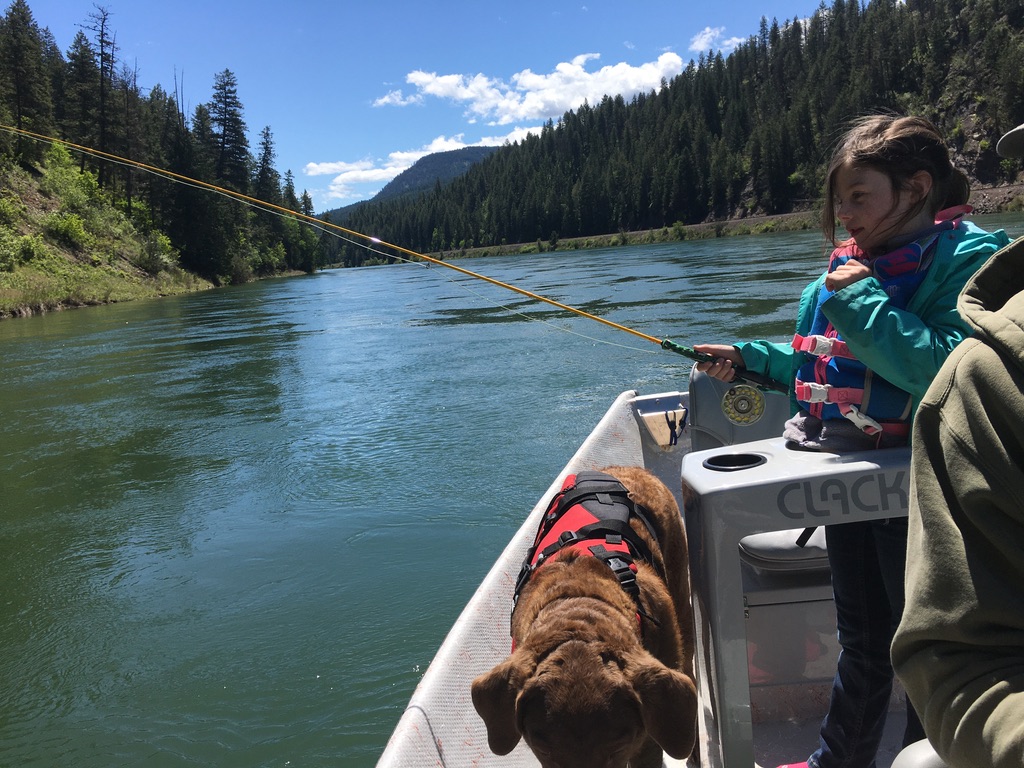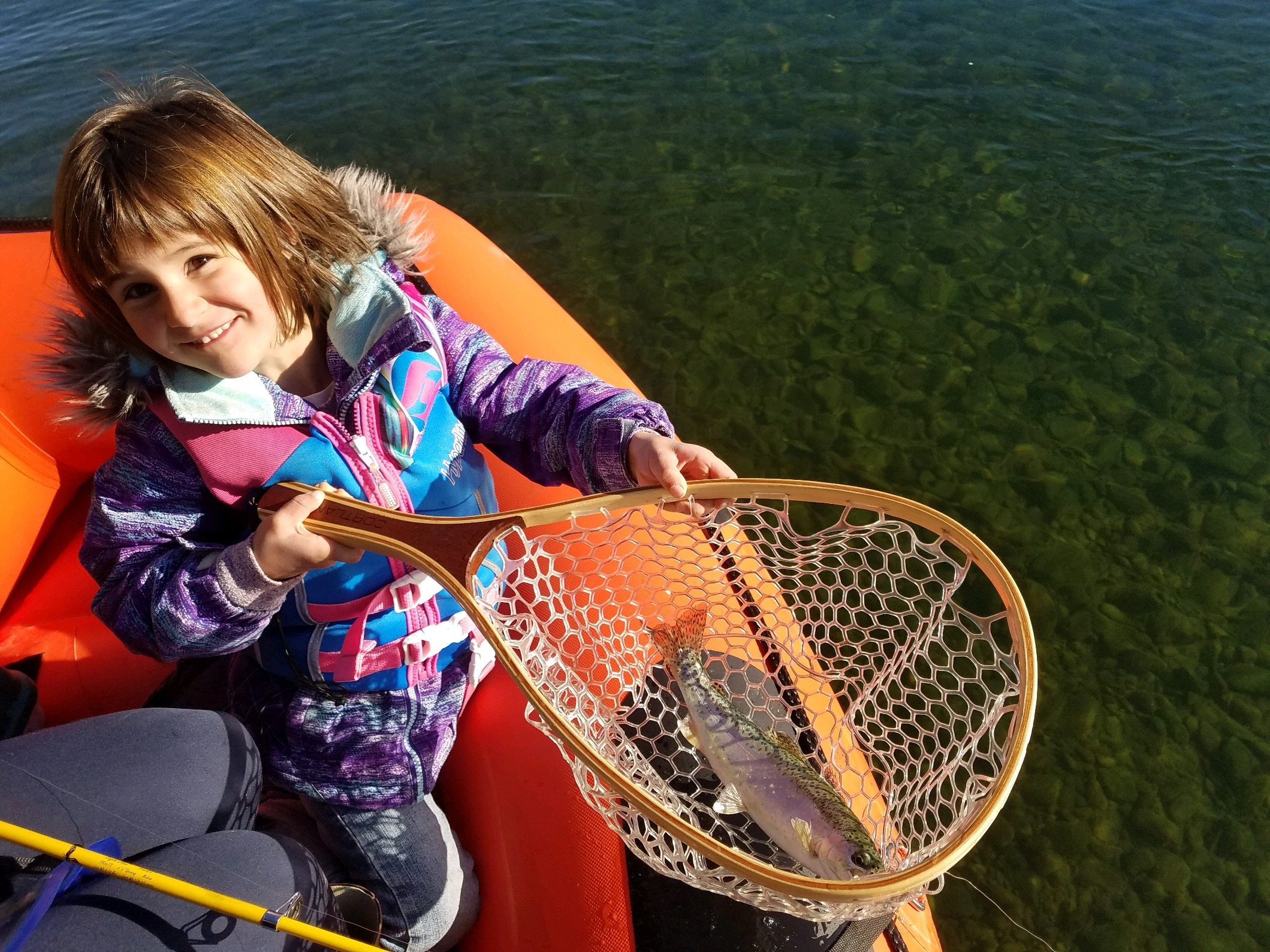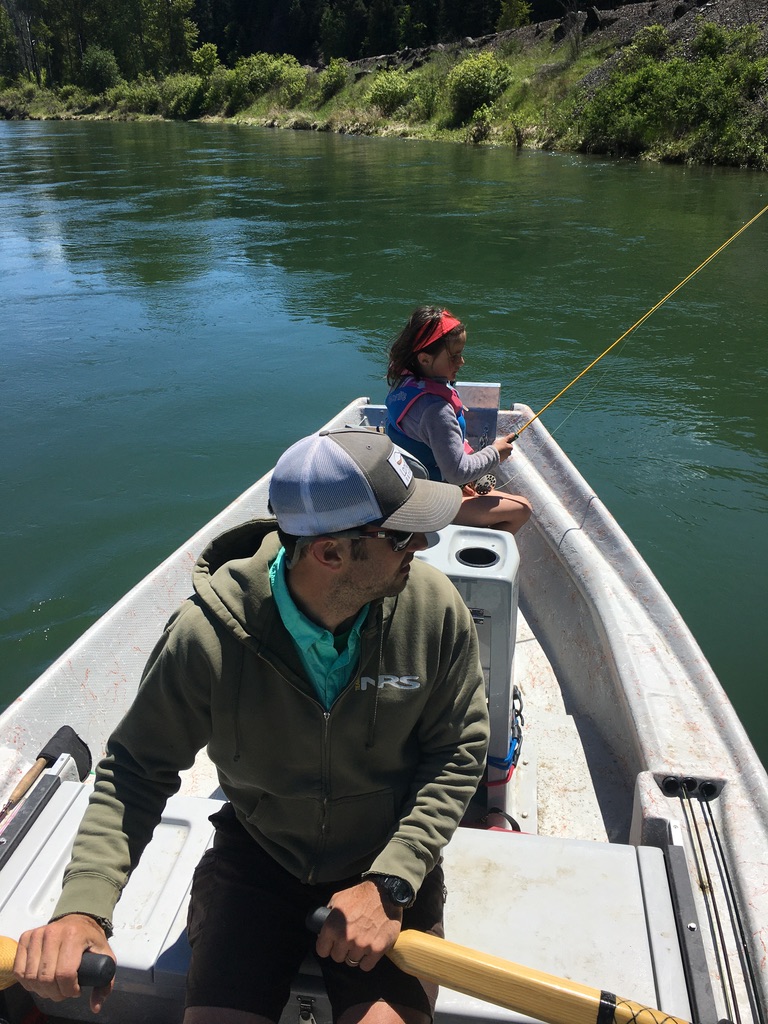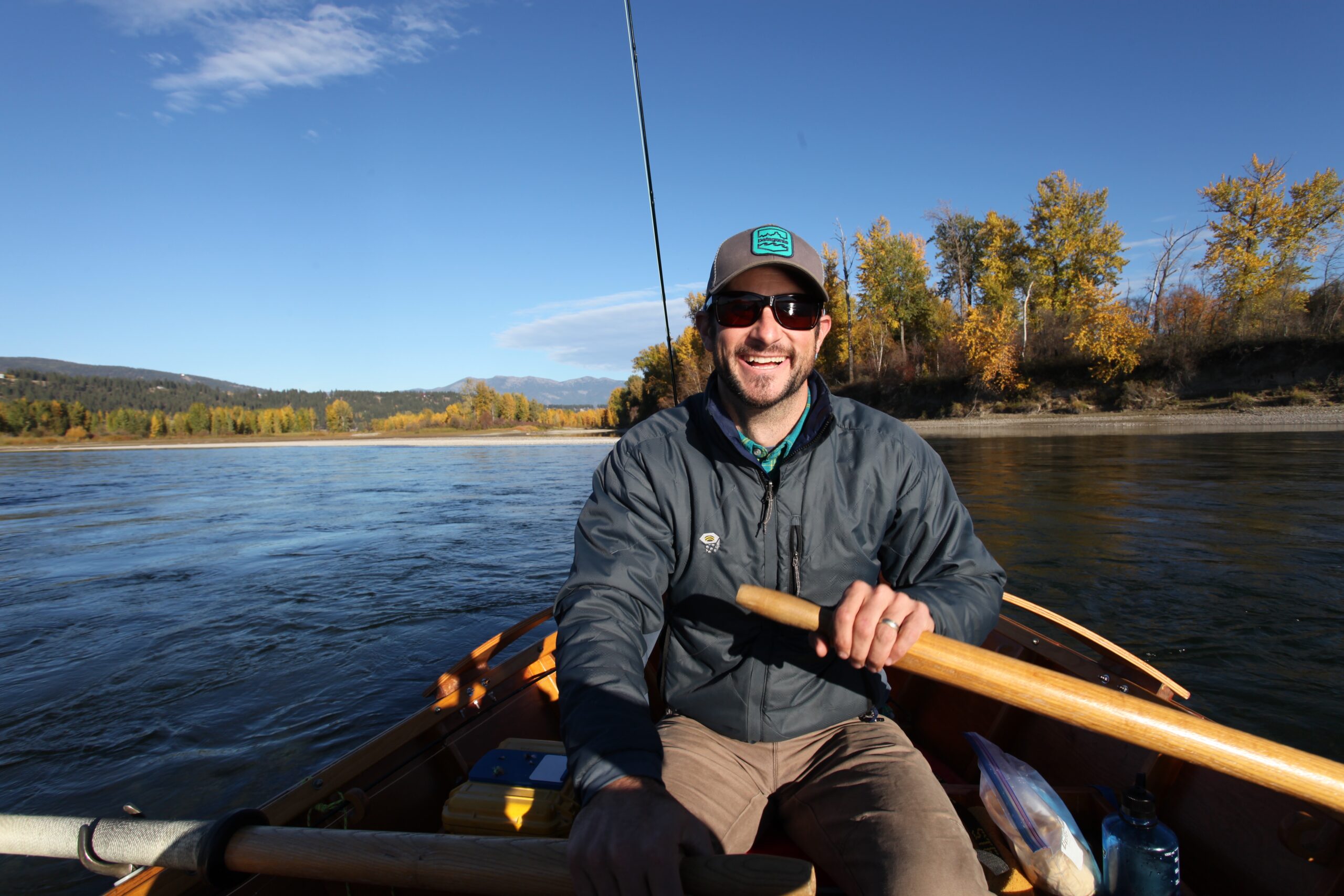 Aaron and Rachel's love of fly fishing and the beauty of the outdoors was engrained in them as children. Aaron's outdoor adventures began in childhood and continued as he pursued guiding Colorado rivers at age eighteen. Rachel learned to tie flies on her father's lap before kindergarten and started managing his fly-fishing business before she graduated college.
Aaron and Rachel spent their honeymoon floating and fishing the Flaming Gorge of the Green River, then they settled into a mountaintop fire lookout cabin for their first "home." They made Sandpoint, Idaho, home fifteen years ago and have fallen in love with the mountains and rivers of this beautiful region. Aaron has extensive experience guiding on the Middle Fork of the Salmon River and the Main Salmon, as well as the Lochsa and Coeur d'Alene Rivers. Much of his free time is spent floating and fishing rivers closer to home, such as the Clark Fork and the Kootenai.
 Aaron and Rachel have more recently focused on leading their own daughters, Addy and Emi, to love the outdoors as well. They take joy in skiing, hiking, fishing, and biking as a family. In 2017 Aaron and Rachel stumbled upon a McKenzie River wooden drift boat in need of major repair. They knew it would be the perfect boat to get their young family fishing together on the river. After restoring this boat and experiencing its beautiful craftsmanship and smoothness on the water, they dreamed of sharing the adventure beyond their family, and that dream blossomed into Long Drift Outfitters. The beauty and elegance of a classic wooden drift boat is the perfect match for fly fishing on the Kootenai River.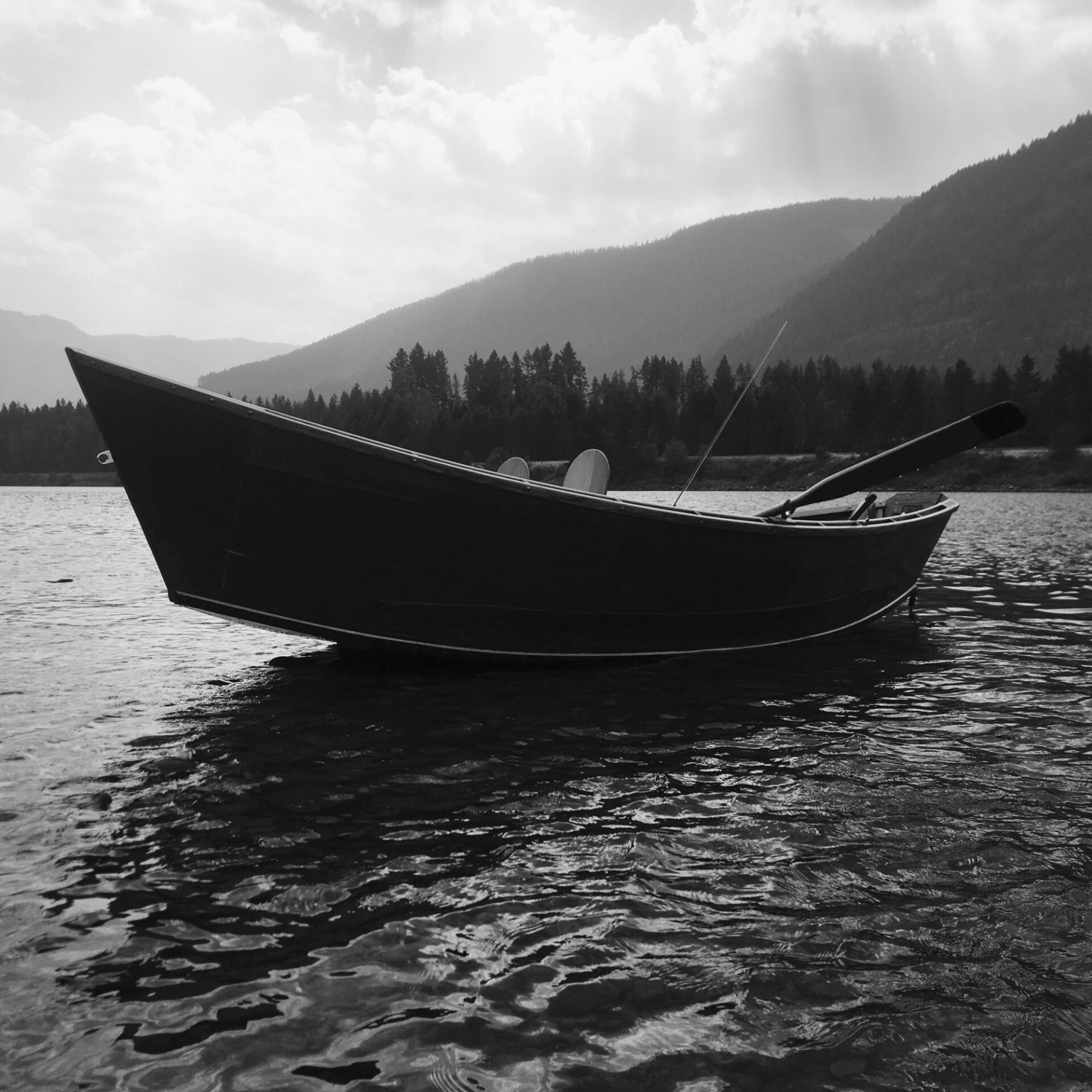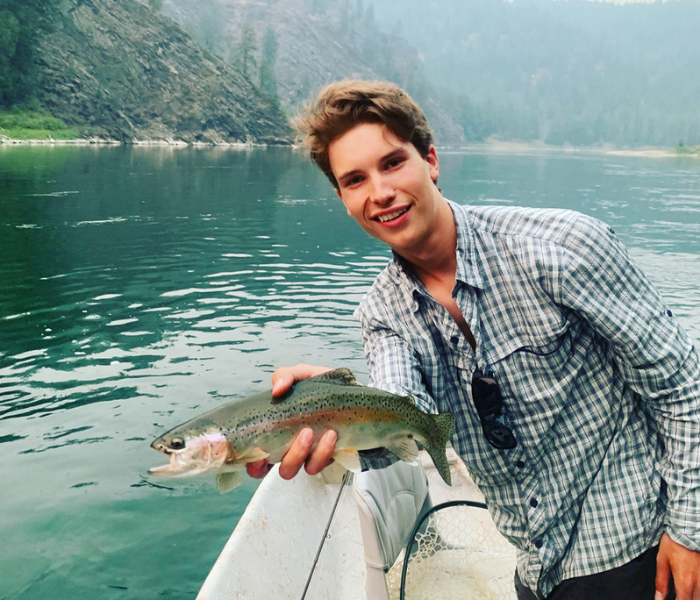 Noah grew up in the mountains of Colorado. He received his very first fly rod at the age of 13 and his passion for fishing has grown ever since. He always knew he wanted to be a guide.  Noah's experience working in local fly shops and fishing the local rivers adds to his experience and passion. Noah loves taking part in the memorable moments of catching fish with guests of all ages and abilities which is why he is on the river almost every day. A day with Noah is sure to bring hoots and hollers with each catch, his excitement is contagious and its worth catching.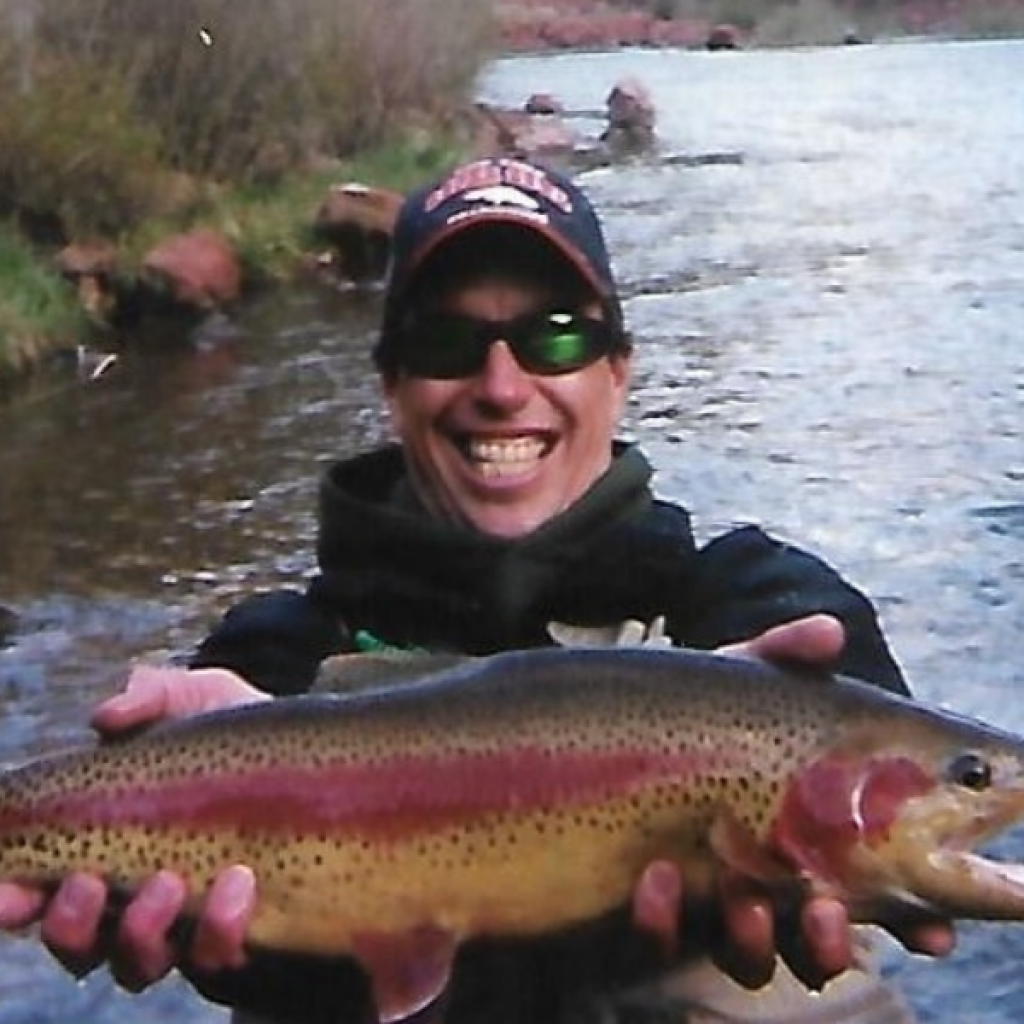 Guiding became a dream for Jim at the age of six with his first guided experience in the Bridger Wilderness of Wyoming. This left him in awe that one could actually make a living of showing others how to enjoy the outdoors. His interest grew at age 8 when he caught his 16lb Dolly Varden in BC. Since then, Jim has spent his life fly fishing the many streams of Colorado, Wyoming, Utah, Montana, Idaho, California, and Nevada. Jim considers it a blessing to have been able to spend his life on the water and now delights in sharing his experience, zeal and love of nature through fly fishing with others.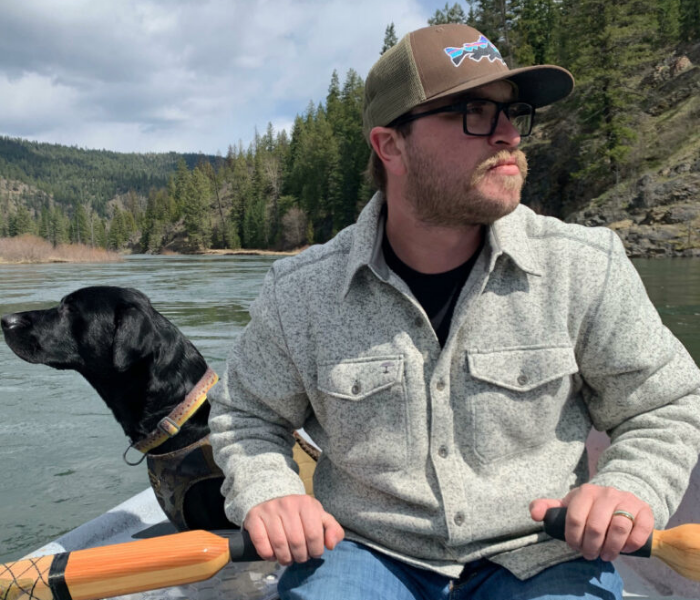 Connor started fly fishing at the age of five and claims he did not have much of a choice since his father is a guide. All kidding aside Connor counts himself extremely fortunate to be raised on rivers in and around Idaho. He has been guiding since he was 18 and has a wealth of knowledge to share with his guests. Spending a day on the water with Connor feels like spending a day with your best friend. He treats each trip as an opportunity to pass on as much knowledge as he can. Connor loves teaching his guests of all abilities about river dynamics, entomology, the local flora and fauna, and the area's history..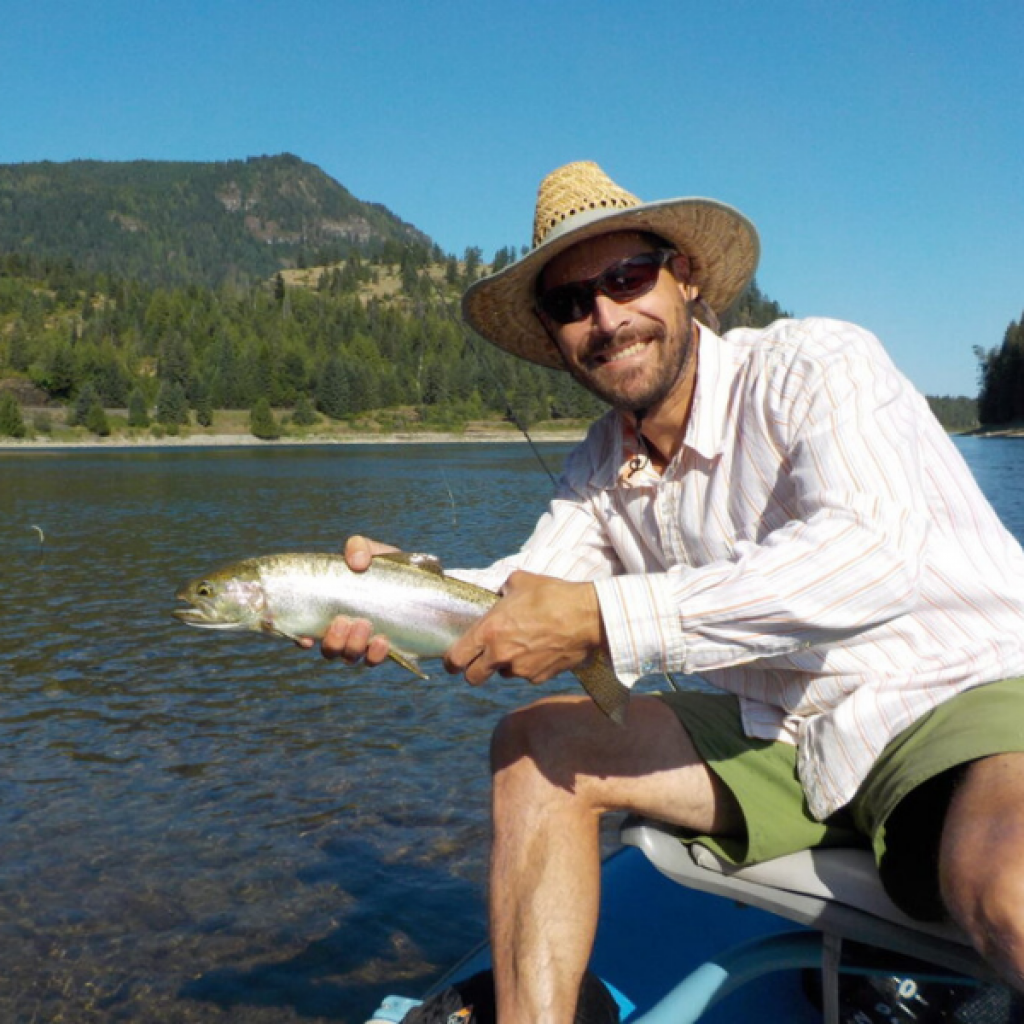 Naty is a third generation Idaho native who grew up rafting and fishing in N. Central Idaho.  This will be his 26th season as a licensed guide in Idaho. Naty has guided on roughly 20 different commercial rivers around the world, and over 200 different rivers in 8 countries on a personal basis.  He started fly fishing 15 years ago in order to see what all the hype was about and got swept away by yet another way to stay entertained on a river.  Naty enjoys being on the water in just about any aspect, putting people on fish, and sharing his vast knowledge of Entomology and Ichthyology. His best memories are those involving new places and novel fish species, such as catching a Mexican needlefish in the Sea of Cortez this past January. Naty is a former high school science teacher and in addition to guiding, currently works for an Idaho fish hatchery.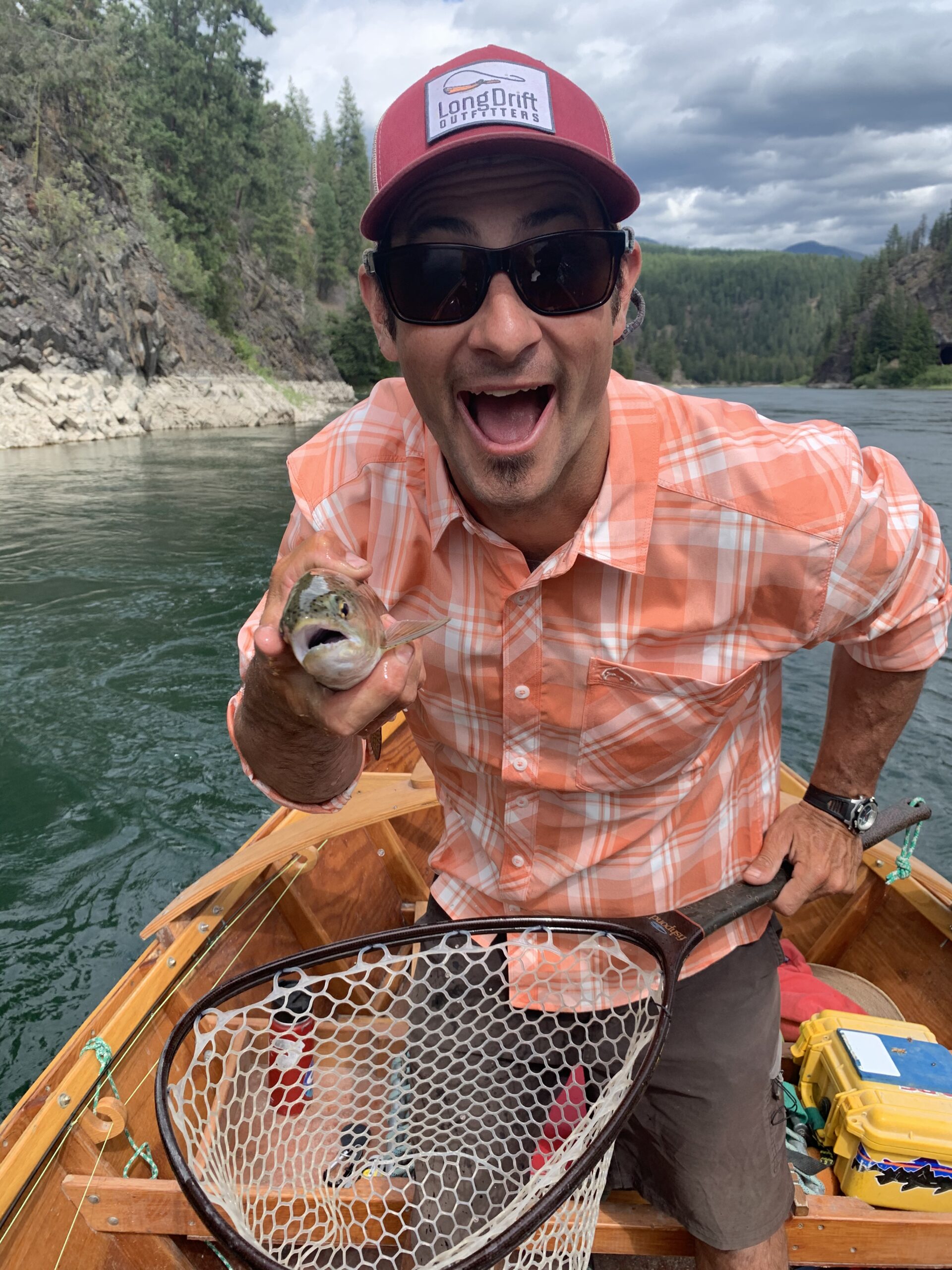 Aaron started Long Drift Outfitters in 2019 with his wife Rachel and their two beautiful daughters, Addy and Emi. Aaron started his guiding career in Colorado in 2000. Aaron moved to Idaho in 2006, and spent 13 summers guiding full-time on the Selway, Lochsa, Coeur d'Alene, and the Main and Middle Fork of the Salmon River. He now spends most of his summer days guiding on the Kootenai River in Idaho, with an occasional guest-appearance on one of the aforementioned rivers. Aaron loves sharing his passion for the outdoors with his guests. In the off-season Aaron is the band director at Sandpoint High School. My wife gave me a drift boat fly fishing excursion as a Christmas present. Aaron handled the booking for us and his communication was superb. Our guide, Noah, was at the designated meet-up location on time and greeted us enthusiastically. Our trip took place in the fall after Noah had already done something like 90 trips throughout the summer months. In spite of that, he treated us with no sign of end-of-season burnout whatsoever. We had a blast! Noah coached both of us all along the 13-mile route. He put that boat right where we needed to be. We caught a bunch of fish and we enjoyed a delicious lunch that Noah packed for us. All in all it was a very memorable day.
Annette Lareva
2021-09-21
Enjoyed an awesome day on the river. Our guide, Noah was fabulous. He really knows the river and how to catch fish. With his assistance we caught lots of fish. It was a great day filled with laughter, instruction and beautiful scenery. Definitely recommend a day on the river with Noah.
My wife and I had an awesome time floating the Kootenai with Aaron! He was very knowledgeable and extremely patient with us as beginner flyfishers. We had an absolute blast and fought and caught some great fish! Thanks Aaron!
Fantastic trip with Aaron who really knows the river, does everything possible to provide a great experience and is an all around great guy. We had a GREAT time. So impressed.
Vicki Peterman
2021-08-12
We went on a fishing trip today with Noah and Natty. They were the best guides! They provided everything poles, lures, the boat and the best instruction. They were so knowledgeable about everything fly fishing and the river. They also had a wonderful lunch for us that we ate at waters edge. I would recommend this company to anyone who would like a beautiful fishing adventure on the river.
Spent the day yesterday with Erin fly fishing the Kootenai River. I had never fly fished and I had a great experience! Erin is a fantastic teacher who had great patience with me. While my partner landed several large trout, I had some exciting hits but was unable to get any in the boat. It didn't matter as I thoroughly enjoyed the day. Don't hesitate to call Erin and book him for your guide. He is incredibly knowledgeable about fly fishing the Kootenai!
I made a float trip with guide Noah. Young man with lots of savvy. He understands the river dynamics and we brought lots of fish to net.Thank you Long Drift Outfitters.
What an experience! Aaron took me and my father on a trip on the Kootenay river. Awesome sights, proper gear, expert advice, and not to mention a great guy. Thanks for an awesome day!
Awesome Trip! My wife and I are extremely happy with our experience. Aaron is very knowledgeable about fly fishing, compassionate about nature, and fun to be around. He is very adept about the outdoors and shows his guests the best of the Kootenai River. We will be back!